Q: We have multiple support email addresses, is there a way to have these automatically be assigned to a specific Zendesk Group rather than just all being bundled together and unassigned?
A:
Yes, you can set up a trigger for each support email to route tickets based on the incoming email address.
For each support email, create a trigger with the conditions:
Ticket is Created
Received At xxxx@youremail.com,
Actions would be:
Group = select your Zendesk Group you want the ticket assigned to.
If you want an email to go out to all the Zendesk Agents in the Group, add this to the Actions: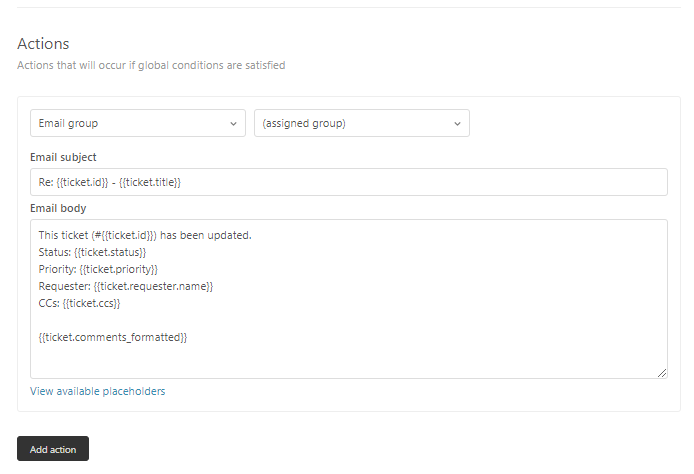 Feel free to update the placeholders and wording with your preferred layout.
Always keep in mind that Triggers fire off in order, top to bottom.