Zen Master Admin is a US company that formed to help breathe light into Zendesk Enterprise instances at companies that are struggling to unlock its full potential. We focus on the Zendesk customers in the USA and Canada.
We assist Zendesk customers with setup, training, maintenance and enhancements to Zendesk Enterprise accounts.

Zen Master Admins specialize in
- Best practices
- ITIL processes
- Change Control
- Asset Management
- Integrations with Slack, Survey Monkey, TFS/VSTS and other SaaS products using APIs
- Custom triggers
- Automations
- KPIs/analytics
- SLAs
- Custom views
- Macros
- Escalations
- Guide (Help Center and Knowledge Base) setup and maintenance
- Zendesk apps and other features
- Training!!

We are honored to have our founder be part of the Zendesk Moderator community, a small, engaged select set of Administrators who assist Zendesk in answering questions from their customers.
As a small company working remotely in the US, we don't have the same overhead and can offer assistance without a minimum, on an ongoing as-needed basis. Send us a note to give us an idea what you need. You'll get a response back within 1 business day.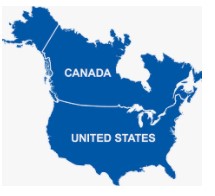 As of June 2020, we are Zendesk Certified!
As a reminder, we are a (very) small business in the United States. We are Zendesk administrators full time here in the US for small and large accounts.